Plateau

Imagerie Cellulaire
Le plateau technique d'imagerie cellulaire de l'Institut Toulousain des Maladies Infectieuses et Inflammatoires de Purpan offre un large choix de techniques disponibles dans le domaine de la biophotonique pour visualiser des évènements biologiques de l'échelle nanométrique jusqu'à l'échelle de l'organe.
L'accès aux équipements est ouvert aux équipes de recherches publiques internes ou extérieures a INFINITy ainsi qu'aux entreprises privées.
Dans le cadre de son rattachement à la Plateforme technologique des sciences du vivant Toulouse Réseau Imagerie (TRI), le plateau d'imagerie d'INFINITy est certifié ISO9001 version 2015 et NF X 50-900 version 2016 afin d'assurer une amélioration continue et la satisfaction de ses utilisateurs.
L'équipe
Responsable : Sophie Allart
---
Formations
Le plateau organise régulièrement des formations à destination des partenaires publics et privés.
En 2021, plusieurs formation à l'analyse d'images auront lieu:
Imaris : Visualisation et analyse d'images 3D aura lieu les 21, 22 et 25 janvier à distance sur Microsoft Teams. Intervenants: Sophie Allart et Sébastien Marais (BIC, Bordeaux). Programme
Traitement d'images sous ImageJ aura lieu les 22, 23 et 24 mars à distance sur Microsoft Teams. Intervenants: Sophie Allart, Simon Lachambre et Christian Rouvière (CBI, Toulouse).Programme
Inscription sur Sirène ou pour les non INSERM par mail à joelle.couhet@inserm.fr
Journées découverte du microscope Leica STELLARIS
Démarrage du projet OCTOPUS
Le projet OCTOPUs doté par la région Occitanie, a pour but de mieux comprendre le rôle joué par ces acteurs biologiques clé que sont le stroma, le système immunitaire et le métabolisme dans le contexte du vieillissement de la peau, en s'appuyant sur une approche innovante multi-technologique d'analyse de modèles, in vivo, ex vivo et in vitro. En collaboration avec des partenaires industriels locaux, (Laboratoires Pierre-Fabre DermoCosmétique), et nationaux (société Brucker), l'approche d'imagerie vise à investiguer les interactions cellules-cellules en trois dimensions dans leur environnement tissulaire, en utilisant l'optogénétique afin de réaliser le phénotypage extrêmement précis des cellules immunitaires A la suite d'une période de mise au point des technologies d'analyse à partir de biopsies de peau normale, une caractérisation complète de modèles in vitro du vieillissement et du prurit qui y est fréquemment associé puis d'échantillons cliniques sera développée.
Un nouveau système de microscopie biphotonique Ultima Brucker intravital a été acquit pour permettre l'acquisition à haut débit en grand champ d'échantillons de peau humaine explantée d'une part, et chez l'animal vivant d'autre part.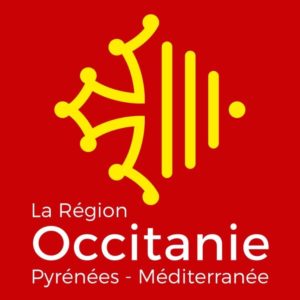 Journée thématique Hackatrack
Hackatrack est une journée thématique organisée par le RTMFM sur le suivi au cours du temps (tracking) cellulaire, à l'initiative de Sophie Allart (Infinity, Toulouse), Christian Rouvière (CBI, Toulouse) et Fabrice Cordelière (BIC, Bordeaux) qui a eu lieux à Toulouse en octobre 2020. Cette journée a regroupé des experts du tracking (développeurs, utilisateurs avancés, personnels de plateforme) pendant deux jours autour de différentes problématiques de dynamique cellulaire. Ils ont pu mettre en commun leur savoir et leur expertise pour traiter des jeux de données biologiques.
Cette journée thématique devrait aboutir à des actions de formation dans le domaine du tracking.
Vidéo de présentation d'Hackatrack : https://www.youtube.com/watch?v=ivkMurrwZv4&ab_channel=mitirtmfm
Pour tout nouvel utilisateur, un entretien préalable permet de mettre en place le protocole de préparation des échantillons et de planifier la réalisation de votre expérience. Dans le cadre de ses activités, le plateau offre deux types de prestations :
La mise en autonomie : après une formation sur l'équipement adapté, l'utilisateur est autonome et peut réserver lui-même des créneaux pour l'utilisation du microscope.
Réalisation- expertise : Le personnel du plateau vous accompagne dans la mise au point et le développement de projets de recherche sous forme de collaborations adossées à vos projets scientifiques.
Formation, conseil, expertise
Formation à l'utilisation des appareils
Aide à la mise en place ou l'optimisation d'un protocole expérimental
Assistance à l'utilisation de certaines techniques
Aide à l'analyse d'images
Expertises pour les laboratoires privés
Formation continue (INSERM, CNRS, Université, Entreprises privées, Workshop)
Techniques disponibles sur le plateau
Imagerie spectrale
Imagerie cellulaire dynamique
FRET
TIRF
FRAP/ FLIP/ iFRAP
IRM (Interference Reflection Microscopy)
Biphoton
dSTORM
STED
Photoactivation
uPAINT
Analyses d'images
Quantification d'objets
Quantification d'intensité de fluorescence
Colocalisation
Automatisation des taches par macro commandes
Analyse 4D grâce à Imaris
ImageJ
Formation à l'analyse d'images
Formulaire de demande, contrat d'utilisation...
Formulaires à remplir pour les nouveaux utilisateurs :
Le comité de pilotage
Dr S. Guerder (CPTP- Eq Guerder)
Dr N. Blanchard (CPTP-Eq Blanchard)
Dr M. Savignac (CPTP -Eq. Guery)
Dr F. Briand –Messange (CPTP-Eq. Salles)
Dr M. Requena (CPTP-Eq Izopet)
Dr R. Lesourne (CPTP-Eq Lesourne)
Dr D. Gonzalez-Dunia (CPTP-Eq Dunia/Casper)
Dr Saoudi (CPTP-Eq Liblau/Saoudi)
Dr C. Leprince (UDEAR)
Dr N. Vergnolle (IRSD)
Dr N. Gaudenzio (UDEAR)
Dr L. Dupré (CPTP)
Publications
2020
Glycerophosphodiesterase 3 (GDE3) is a lysophosphatidylinositol-specific ectophospholipase C acting as an endocannabinoid signaling switch Article de journal
Journal of Biological Chemistry, 295 (46), p. 15767–15781, 2020, ISSN: 1083351X.
2019
The Actin-Based Motor Myosin Vb Is Crucial to Maintain Epidermal Barrier Integrity. Article de journal
The Journal of investigative dermatology, 139 (7), p. 1430–1438, 2019, ISSN: 1523-1747 (Electronic).
2018
The beta and alpha2delta auxiliary subunits of voltage-gated calcium channel 1 (Cav1) are required for TH2 lymphocyte function and acute allergic airway inflammation Article de journal
J Allergy Clin Immunol, 142 (3), p. 892-903, 2018, ISSN: 1097-6825 (Electronic) 0091-6749 (Linking).
TLR7 escapes X chromosome inactivation in immune cells Article de journal
Sci Immunol, 3 (19), 2018, ISSN: 2470-9468 (Electronic) 2470-9468 (Linking), (In the top 5% of all research outputs scored by Altmetric. http://www.altmetric.com/details/32261033).
Switching between individual and collective motility in B lymphocytes is controlled by cell-matrix adhesion and inter-cellular interactions Article de journal
Scientific Reports, 8 (1), p. 5800, 2018, ISSN: 2045-2322.
The Wiskott-Aldrich Syndrome Protein Contributes to the Assembly of the LFA-1 Nanocluster Belt at the Lytic Synapse Article de journal
Cell Rep, 22 (4), p. 979-991, 2018, ISSN: 2211-1247 (Electronic).
Vectorial Release of Hepatitis E Virus in Polarized Human Hepatocytes Article de journal
J Virol, 2018, ISSN: 1098-5514 (Electronic) 0022-538X (Linking).
2016
CD8 T cell-mediated killing of orexinergic neurons induces a narcolepsy-like phenotype in mice Article de journal
Proc Natl Acad Sci U S A, 113 (39), p. 10956-61, 2016, ISSN: 1091-6490 (Electronic) 0027-8424 (Linking).
2015
Intravacuolar Membranes Regulate CD8 T Cell Recognition of Membrane-Bound Toxoplasma gondii Protective Antigen Article de journal
Cell Rep, 2015, (Nov 23. pii: S2211-1247(15)01288-7. doi: 10.1016/j.celrep.2015.11.001.).
Alumni
Danielle Daviaud, IE Inserm (2017-2020)
Astrid Canivet, IE Inserm (2009-2020)
Raïssa Houmadi, Doctorat en co-encadrement (2012-2017)
Magda Rodrigues, IE Inserm (2008-2016)
Daniel Sapede, CDD Inserm (2009-2010)
Sabina Mueller, IE Inserm (2001-2005)
Le plateau technique est accessible en libre service après une formation obligatoire, et sur réservation (planning électronique). Une validation doit être demandée sur le site de Toulouse Réseau Imagerie pour chaque utilisateur.
Le plateau d'imagerie cellulaire d'Infinity est localisé à Toulouse sur le site de l'hôpital Purpan, au deuxième étage du batiment F, Pavillon Lefebvre, CHU Purpan.
La garantie d'un réseau de compétences et d'une qualité de services
Membre  de TRI-GENOTOUL (Toulouse Réseau Imagerie) – ISO 9001:2008 depuis janvier 2010 et NF X50-900 depuis février 2014.

Membre du RTMFM – Microscopie Photonique de Fluorescence Multidimensionnelle.
Membre du GDR 2588 CNRS-Microscopie fonctionnelle du vivant.