The cellular imaging facility of INFINITy offers a wide array of biophotonic approaches, allowing to visualize biological events from the nanometric to the organ scale.
Microscopes are available for scientists from INFINITy but also from outside the institute (public or private domain).
Thanks to the connection of the facility with TRI (Toulouse Réseau Imagerie), the facility is ISO9001 V2015 and NFX 50-900 v2016 certified, in order to ensure a continuous improvement and customer satisfaction.
Our team
Head : Dr Sophie Allart
---
Scientific moderation
Daniel Dunia (head of the "Dunia/Malnou" team at Infinity) joins Loïc Dupré (co-leader of the "Lesourne/Dupré" team at Infinity), as scientific moderator of the facility, to improve the facility visibity on a regional level. Daniel Dunia and Loïc Dupré have both supported the cell imaging facility since 2005.
Trainings
The facility frequently organizes training sessions.
3D image analysis with Imaris software will take place on June 26, 27 and 28 at the Inserm delegation. Speakers: Sophie Allart and Sébastien Marais (BIC, Bordeaux)
Registration on Sirène or by email to joelle.couhet@inserm.fr
OCTOPUS project
The OCTOPUs project, funded by Région Occitanie, aims to better understand the process of skin aging, via the study of key biological factors, including the stroma, the immune system and cell metabolism. The project relies on an innovative multi-technology approach to combine in vivo, ex vivo and in vitro analysis. In collaboration with local (Pierre-Fabre DermoCosmétique Laboratories) and national (Brucker company) industrial partners, the imaging approach aims to investigate three-dimensional cell-cell interactions in the skin tissue environment, using optogenetics in order to carry out the extremely precise phenotyping of immune cells. Following a period of development of the analysis pipeline on normal skin biopsies, a complete characterization of in vitro models and clinical samples of aging and pruritus (frequently associated with aging) will be conducted.
A new Ultima Brucker intravital two-photon microscopy system was acquired to enable high-throughput large-field acquisition of samples from both explanted human skin and living animal models.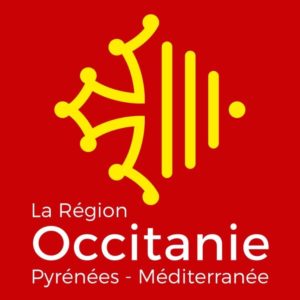 Hackatrack thematic day
Hackatrack is a thematic day organized by the RTMFM on cell tracking by Sophie Allart (Infinity, Toulouse), Christian Rouvière (CBI, Toulouse) and Fabrice Cordelière (BIC, Bordeaux) which took place in Toulouse in October 2020. This day brought together tracking experts (developers, advanced users, platform staff) for two days around different issues of cell dynamics. They were able to pool their knowledge and expertise to process biological data sets.
This thematic day should lead to training actions in the field of tracking.
Hackatrack presentation video:
https://www.youtube.com/watch?v=ivkMurrwZv4&ab_channel=mitirtmfm
For every new user, we organize a first meeting to help to choose the best protocol and to decide which microscope to use.
The facility offers two types of services:
Training: A training provided by the engineers of the facility is mandatory to be granted an access to the microscopes and to book them
Expertise: Engineers of the facility can help you for the technical development of your projects and for the analysis of your data.
Training, advice, competence

Training to use microscopes
Help for implementation or optimization of an experimental protocol
Assistance for certain technical approaches
Help for image analysis
Expertise for private companies
Continuing education (INSERM, CNRS, University, private company, Workshop)
Techniques available on the facility
Spectral imaging
Time lapse
FRET
TIRF
FRAP/ FLIP/ iFRAP
IRM (Interference Reflection Microscopy)
Biphoton
dSTORM
STED
Photoactivation
uPAINT
Image analysis
Object quantification
Fluorescence intensity quantification
Colocalization
Macros for ImageJ
4D analysis with Imaris
ImageJ
Training for image analysis
Application forms
Forms to fill for new users:
Steering comittee
Dr L. Dupré (Infinity-Eq Lesourne/Dupré) – Scientific Officer
Dr D. Dunia (Infinity-Eq Dunia/Malnou) – Scientific Officer
Dr S. Guerder (Infinity- Eq Fazilleau/Guerder)
Dr N. Blanchard (Infinity-Eq Blanchard)
Dr M. Savignac (Infinity-Eq. Guery)
Dr M. Diaz-Munoz (Infinity-Eq Diaz-Munoz)
Dr F. Briand –Messange (Infinity-Eq. Poupot/Ausseil)
Dr M. Requena (Infinity-Eq Izopet)
Dr N. Gaudenzio (Infinity-Eq Gaudenzio)
Dr N. Jabrane-Ferrat (Infinity-Eq Jabrane-Ferrat)
Dr A. Astier (Infinity-Eq Liblau/Saoudi)
Dr J. Kamphuis (Infinity-Eq Reber)
Dr O. Joffre (Infinity-Eq van Meerwijk/Joffre)
Dr C. Leprince (Infinity-Eq Simon)
Dr C. Bonnard (IRSD)
Publications
2022
Identification of bacterial lipopeptides as key players in IBS Journal Article
In: Gut, 2022.
Ca(v)1.4 calcium channels control cytokine production by human peripheral T(H)17 cells and psoriatic skin-infiltrating T cells Journal Article
In: J Allergy Clin Immunol, vol. 149, no. 4, pp. 1348-1357, 2022, ISSN: 1097-6825 (Electronic) 0091-6749 (Linking).
2021
Borna disease virus docks on neuronal DNA double-strand breaks to replicate and dampens neuronal activity Journal Article
In: 2021.
2020
Glycerophosphodiesterase 3 (GDE3) is a lysophosphatidylinositol-specific ectophospholipase C acting as an endocannabinoid signaling switch Journal Article
In: Journal of Biological Chemistry, vol. 295, no. 46, pp. 15767–15781, 2020, ISSN: 1083351X.
2019
The Actin-Based Motor Myosin Vb Is Crucial to Maintain Epidermal Barrier Integrity. Journal Article
In: The Journal of investigative dermatology, vol. 139, no. 7, pp. 1430–1438, 2019, ISSN: 1523-1747 (Electronic).
2018
The beta and alpha2delta auxiliary subunits of voltage-gated calcium channel 1 (Cav1) are required for TH2 lymphocyte function and acute allergic airway inflammation Journal Article
In: J Allergy Clin Immunol, vol. 142, no. 3, pp. 892-903, 2018, ISSN: 1097-6825 (Electronic) 0091-6749 (Linking).
TLR7 escapes X chromosome inactivation in immune cells Journal Article
In: Sci Immunol, vol. 3, no. 19, 2018, ISSN: 2470-9468 (Electronic) 2470-9468 (Linking), (In the top 5% of all research outputs scored by Altmetric. http://www.altmetric.com/details/32261033).
Switching between individual and collective motility in B lymphocytes is controlled by cell-matrix adhesion and inter-cellular interactions Journal Article
In: Scientific Reports, vol. 8, no. 1, pp. 5800, 2018, ISSN: 2045-2322.
The Wiskott-Aldrich Syndrome Protein Contributes to the Assembly of the LFA-1 Nanocluster Belt at the Lytic Synapse Journal Article
In: Cell Rep, vol. 22, no. 4, pp. 979-991, 2018, ISSN: 2211-1247 (Electronic).
Vectorial Release of Hepatitis E Virus in Polarized Human Hepatocytes Journal Article
In: J Virol, 2018, ISSN: 1098-5514 (Electronic) 0022-538X (Linking).
2016
CD8 T cell-mediated killing of orexinergic neurons induces a narcolepsy-like phenotype in mice Journal Article
In: Proc Natl Acad Sci U S A, vol. 113, no. 39, pp. 10956-61, 2016, ISSN: 1091-6490 (Electronic) 0027-8424 (Linking).
2015
Intravacuolar Membranes Regulate CD8 T Cell Recognition of Membrane-Bound Toxoplasma gondii Protective Antigen Journal Article
In: Cell Rep, 2015, (Nov 23. pii: S2211-1247(15)01288-7. doi: 10.1016/j.celrep.2015.11.001.).
Alumni
Lucie Demeersseman, CDD Inserm (2021)
Danielle Daviaud, IE Inserm (2017-2020)
Astrid Canivet, IE Inserm (2009-2020)
Raïssa Houmadi, PhD (2012-2017)
Magda Rodrigues, IE Inserm (2008-2016)
Daniel Sapede, CDD Inserm (2009-2010)
Sabina Mueller, IE Inserm (2001-2005)
Equipments of the facility are in self-service access after a mandatory training. Booking can be done on the TRI website (demandée).
The imaging facility of Infinity is located at the second floor of the F building, Pavillon Lefebvre, within the CHU Purpan.
Member of TRI-GENOTOUL (Toulouse Réseau Imagerie) – ISO 9001:2008 since january 2010 and NF X50-900 since february 2014.

Member of RTMFM – Microscopie Photonique de Fluorescence Multidimensionnelle.
Member of GDR 2588 CNRS-Microscopie fonctionnelle du vivant.