Human immune-monitoring core
The human immune-monitoring core facility at Infinity (Toulouse Institute For Infectious and Inflammatory Diseases Inserm UMR1291 – CNRS UMR5051 – Université Toulouse III) specializes in the immune characterization and the conservation of human immune cells.
Our services focus on the analysis of the phenotype and the functional responses of immune cells from patient samples in the context of clinical studies in infection, autoimmunity or inflammation. In addition, we constitute and distribute a collection of PBMC, plasma and DNA from > 250 healthy subjects. Lastly, we have an expertise in regulatory affairs related to human research and act as a administrative link in our institution.
Our team
Manager: Raphaëlle ROMIEU-MOUREZ
---
Immune-monitoring on patient clinical samples

ELISPOT assay on PBMC from a patient hospitalized at the CHU of Toulouse
We carry out analyzes, including longitudinal, of samples from patients supervised at the University Hospital Centers of France. The samples come to us fresh or frozen. The analyses carried out are at the request of the investigators and include: standardized immune-phenotyping, in connection with the cytometry platform of the Center, standardized ELISPOT with the inclusion of control reference donors, or optimization of biobanking protocols.
Samples from patients with hepatitis E virus infection, multiple sclerosis, or narcolepsy were thus analyzed by the core facility.
Healthy subject PBMC biobanking
PBMC are isolated from buffy coats provided by the "Établissement Français du Sang" (EFS) at the Purpan hospital in Toulouse, France
The PBMC bank is from adult volunteers donating their blood for a therapeutic use and who are recruited in the greater Toulouse – Occitania region. Donors reported feeling well and were evaluated in good general health by a doctor at the EFS. Each blood donation was monitored for the absence of permanent contraindication for blood donation (viral hepatitis, syphilis, HIV or HTLV infection)
PBMC are characterized for donor gender, age, blood type, HLA-A2 and HLA-B7 or -B8 expression, CMV and toxoplasmosis serology
The core facility provides frozen PBMC vials, each containing a minimum of 15 million PBMC. Plasma and DNA are also conserved for purposes of molecular analyses
50 to 110 new donors are added annually to the biobank in order to reach a constant availability of at least 250 donors
At least 1 vial from each donor is thawed by the core facility and analyzed for PBMC recovery or viability. Other quality controls include the analysis of the production of interferon by memory CD8+ T cells.
PBMC isolation procedure: PBMC isolation and cryopreservation
PBMC thawing protocol: PBMC thawing
PBMC request (only for CPTP members): r- PBMC request send form to contact
Development and standardization of immune assays on human cells
---
This activity is carried out during 8-months rotations in laboratories involved in human immune-monitoring studies
We provide support for the definition of project-specific immune assays, in addition we evaluate their inter-experimental variability across experimenters and over time
Example of projects : ex vivo ELISPOT assays for the measurement of memory T cell response specific for the hepatitis E virus, definition and testing of multiparametric flow cytometric profiles, isolation of rare Treg cell population circulating toward the thymus, handling of low-volume blood samples such as pediatric samples
Network with hospitals and human research regulatory affairs
---
We act as a liaison with several institutions' departments of regulatory affairs to ensure that the center complies with the ethical and regulatory requirements for human research. Examples: writing of patient information sheets, informed consent forms, or administrative documents related to collections of human biological samples.
Examples include the setting up (ethics, administration and logistics) of transfers of human surgical wastes for research, the declaration of research patients with multiple sclerosis or narcolepsy.
Useful links to understand the rules of clinical research in France:
ELISPOT reader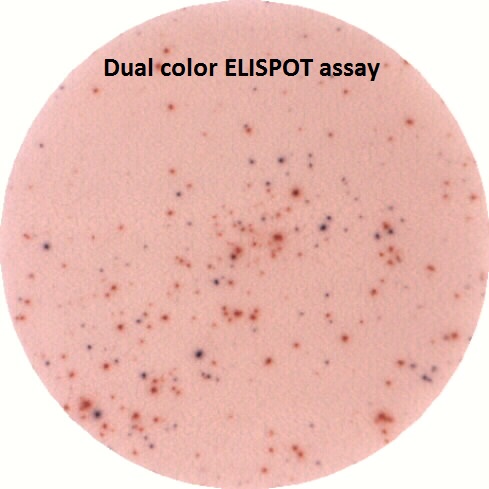 S6 Ultra-V analyzer (Cellular Technology Ltd)
In the L2 lab – F building
No fees
 
Steering committee
Florence Abravanel
Eric Champagne
Manuel Diaz Munoz
Loïc Dupré
Nicolas Fazilleau
Sylvie Guerder
Jean-Charles Guéry
Roland Liblau
Xavier Iriart
Lucette Pelletier
Laurent Réber
Emmanuel Treiner
Joost van Meerwijk