Toulouse Institute for Infectious and Inflammatory

Diseases
The 'Toulouse Institute for Infectious and Inflammatory diseases' (Infinity), established January 1st 2021, results from the merge of two research units localized on the Purpan campus, the CPTP (Center of Pathophysiology of Toulouse-Purpan) and the UDEAR (Epithelial Differentiation and Rheumatoid Autoimmunity Unit). In the past years, strong links between members of the CPTP and the UDEAR emerged in the frame of scientific collaborative works, scientific animations and at the logistic level. The two units have developed unique and very complementary expertises. On one hand, the CPTP has acquired an excellent reputation in high-end basic research in Immunology, Infection and Physiopathology. On the other hand, the UDEAR has developped strong partnerships with the Industry, has many licensed patents and has created unique links with clinicians of Toulouse University-Hospital. We are convinced that there is not only a common cultural background between our teams, but true promising synergies that are to flourish in a common project. On this basis, we have decided to merge the CPTP and the UDEAR and we have defined the outlines of a new Institute focused on Infectious and Inflammatory Disease, the 'Toulouse Institute for Infectious and Inflammatory diseases' (Infinity). This institute is a leading research institute providing a productive scientific environment that is structured along three main themes: Immunology and Inflammatory and Infectious diseases. Infinity is affiliated with INSERM, CNRS and the University Toulouse III. It is composed of 14 research teams with international reputation, 4 cutting-edge core facilities and an efficient support team (more than 260 total members).
Our research spans from basic research such as the development of the immune system and its functions to translational research. We  investigate host-pathogen interactions and the onset of immune responses occurring in the context of viral infections (HIV, Zika virus, Hepatitis E, Influenza virus, cytomegalovirus, Borna virus) or parasitic infections (toxoplasma, malaria). We decipher the physiopathological mechanisms involved in autoimmune diseases (multiple sclerosis, systemic lupus erythematosus, rheumatoid arthritis, type 1 diabetes) or allergies (asthma, atopic dermatitis). We also study anti-tumor responses and immune senescence. We conduct clinical studies on asthma, multiple sclerosis, HIV or neurodegenerative diseases. We are also engaged in optimizing  vaccine strategies and developing novel immunotherapies.
Infinity is collectively committed to acquire knowledge in these primary research themes in order to promote their recognition and dissemination. The training of young researchers, tomorrow's future leaders, is one of the main missions of the Institute. Our location within the university hospital of Toulouse Purpan allied to our strong commitment to translational research represent key assets to design and perform research likely to impact on people's live.
Director: Nicolas Fazilleau
Deputy directors: Fatima L'Faqihi, Nicolas Blanchard & Jacques Izopet

Our Scientific Advisory Board : Président Dr. James di Santo – Institut Pasteur, Dr. Ellen Robey – University of California (Berkeley) USA, Dr. John Sinclair – University of Cambridge (UK), Dr. Thomas Korn – University of Munich (Allemagne), Dr. Valérie Cormier Daire – Institut Imagine (Paris, France), Pr. Erwin Tschachler – Vienna General Hospital (Austria), Dr. Marc Bonneville – University of Nantes (France) and Institut Mérieux, Dr. Walter Reith – University of Geneve (Swiss).
Purpose & mission

Based on a dynamic, creative and collaborative environment composed of 260 people on the teaching-University Hospital campus of Purpan, Infinity's mission is to perform ambitious and original research in Infectious and Inflammatory  Diseases.

The main goals of Infinity are:

– To uncover the organization and functions of the immune system and host/pathogen interactions

– To decipher the molecular and cellular mechanisms responsible for inflammatory and/or infectious diseases

– To identify novel targets and develop new therapeutic approaches for these diseases

– To give young and talented researchers the opportunity to flourish and develop their research

– To provide high level training to tomorrow's leaders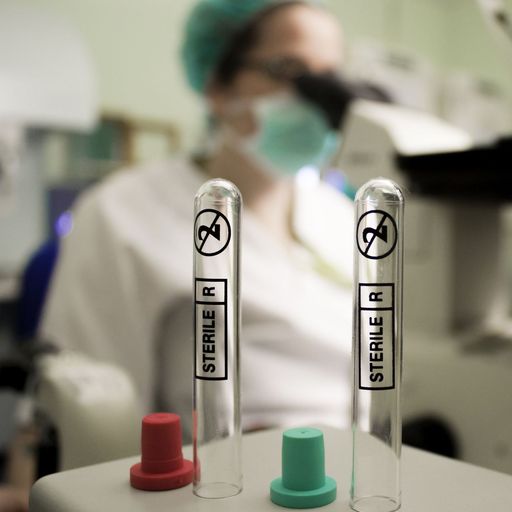 Common services and support staff at Infinity
The support staff at Infinity, composed of 16 people, aims at providing administrative, technical and logistic help as well as all required tools to allow the 14 research teams to perform cutting-edge research in the best working conditions.
Headed by the administrative manager, the support staff is subdivided into 10 sections:
Head of Infinity management
The administrative manager, is in charge of the coordination and organization of all support services onsite. With the center director and Infinity executive committee, she is in charge of applying the defined rules.
Member of the various organizational committees of the center, she oversees:
The finances of the common budget allocated to Infinity and the Purpan site
Management of the human resources of the common services
Administrative links with the main affiliations of Infinity (INSERM, CNRS, Toulouse III University)
Najat Loukh can be contacted:
Corinne Salamito
Infinity management team
---
Infinity management team, composed of 5 persons, is in charge of the following tasks:
Monitoring of the financial aspect of the grants and orders for the different teams
Help with administrative tasks for grant proposals
Human resource aspects of the research teams (position openings, internships…)
---
Sophia Abir manages the following tasks
Common budget for the Purpan site and for Infinity
Administrative duties for new staff and new students joining Infinity
Update of the various monitoring tools regarding human resources for Infinity Staff
Sophia Abir can be reached
By phone: ++ 33 5 62
By mail: sophia.abir@inserm.fr
---
Hassan Arhab, manages the following teams:
Team – Sylvie Guerder / Nicolas Fazilleau
Team – Daniel Dunia / Cécile Malnou
Team – Remy Poupot / Jérôme Ausseil
Team – Laurent Reber
Point of reference for purchases of large equipment, coordination of specific deals with companies, etc…
Hassan Arhab can be contacted:
---
Léa Boulanger manages the following teams:
Team Nicolas Gaudenzio
Team Michel Simon
Team Renaud Lesourne / Loic Dupré
Team Manuel Diaz-Munoz
Team Nicolas Blanchard
Léa Boulanger can be reached:
---
Dominique Rozet manages the following teams:
Team – Jean-Charles Guéry
Team – Abdelhadi Saoudi / Roland Liblau
Team – Joost van Meerwijk / Olivier Joffre
Team – Jacques Izopet / Bernard Lagane
Team – Nabila Jabrane-Ferrat
Administrative support for the Flow Cytometry and Imaging/Microscopy core facilities
Immunomonitoring and Genomic and Transcriptomic platforms
Dominique Rozet can be contacted:
---
Paula Figueiredo
Assistant
Paula Figueiredo can be reached
Executive assistant
The executive assistant is Bénédicte Benech, who assists the Director of Infinity. She is communication point of contact for Infinity staff (internal or external communication, website contents)

Bénédicte Benech can be contacted
Informatics / computing
The Information/computing team, composed of Pierre Delsol and Stéphan Estienny (part time), oversees
Infinity internet network (parameters, security…)
The computers on Infinity site
Advice on purchases on new IT piece of equipment
Safeguard of data and backup system
Help to Infinity teams regarding IT questions
Infinity Phone system
Administration of Infinity website
Pierre Delsol can be contacted:
Store
The Team composed of two people, oversees:
Receipt of deliveries for the research teams onsite
Order, update of the stocks and distribution of over 730 reagents /lab supplies commonly stocked in the store
Clothilde Fauquet, in charge of the store, and Nathalie Bessede can be contacted:
Adress
MAGASIN INSERM U1291, Infinity (ex-UMR Inserm 1043)
CHU Purpan BAT B 
Pavillon Lefebvre Avenue des Arènes Romaines
31300 Toulouse
Centralized washing room
The washing room, shared by Infinity and IRSD, oversees the following operations:
Collect, sterilize and bring back sterilized items
Media sterilization
Receipt, collection and distribution of lab coats for the L1 laboratories
Francine Chauvier can be contacted:
Technical services
The technical services, composed of two persons, Nicolas Kopf and Jordy Pastor oversee:
The maintenance of technical equipment in laboratories
The monitoring of tissue culture hood and laboratory fume hood
The furnishing of laboratories and offices
The order / stock of liquid nitrogen and compressed gazes
The management of biological wastes (collection and transport)
The delivery of packages and internal mail
The repair of various items
They can be contacted:
Health and safety
The health and safety team is composed of  a prevention assistant network and one prevention officer. The prevention officer is affiliated to both Infinity and IRSD and assists Infinity director in all areas of health and safety prevention. He coordinates the prevention assistants network and he manages the formation of new staff to health and safety regulations (biological, chemical…). He oversees the administrative duties related to the use of GMOs.
Claude Watrin can be contacted:
Radioprotection
The person in charge of radioprotection oversees all practical and administrative duties associated with the purchase and use of radioactive elements within the Institut.
Bernard Lagane can be contacted:
Welcome desk
The CPTP welcome desk is located on the ground floor of the B Building. Caroline Merlo is in charge of the following tasks:
Welcoming all visitors to the center and answering all phone calls
Incoming and outgoing mails
Ship of packages
Book of on-site meeting rooms
Sign-in/off Infinity members borrowing the video projector
Supply/retrieve access badges
Provide Wi-Fi voucher to visitors
Advise people for all practical enquiries
Opening hours:
Monday to Thurs: from 8:30am to 1:30pm
Friday: from 8:30am to 12:30pm
You can contact reception:
Toulouse Institute for Infectious and Inflammatory Diseases
CHU Purpan – BP 3028 – 31024 Toulouse Cedex 3